How to become
a personal trainer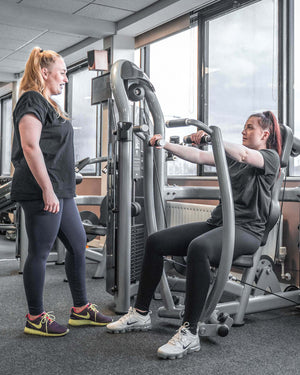 WHAT DOES A PERSONAL TRAINER DO?
A personal trainer inspires, teaches and supports their clients to achieve their exercise, health and fitness goals.
From planning sessions for their clients to inducting new members into the gym, offering fantastic customer service and working on their client's goals, a PT offers a service to their clients to enhance their fitness, lifestyle and wellbeing.
Personal trainers can advise their clients on nutrition, health and lifestyle. Along with offering motivation and support, their one on one sessions with clients provides a safe space to workout. By taking clients heart rate and body fat along with regular fitness assessments, personal trainers can tailor their sessions to meet the specific needs of their clients.
WHAT QUALIFICATIONS DO I NEED TO DO TO BECOME A PERSONAL TRAINER?
If you're starting from scratch, you will need:
Level 2 Certificate in Gym Instructing
Level 3 Diploma in Personal Training
These qualifications give you the basics in Personal Training, where you go from here is completely up to you.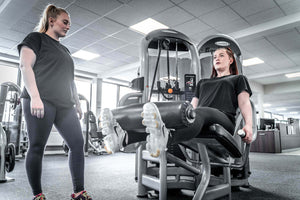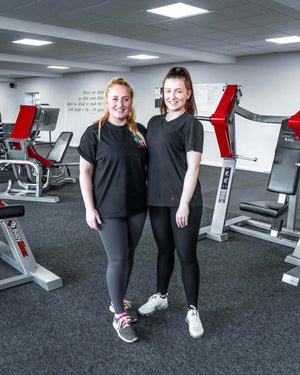 ANYTHING ELSE I NEED TO KNOW?
Insurance is a great option to protect yourself and your clients. If you are employed in a gym, your employer may have Employers Liability Insurance, this is worth checking when you first begin at your place of work.
If you are self-employed, it is advised that you take out insurance to protect your clients and yourself. You can take out Public Liability Insurance, which protects you against claims made as a result of property damage or injuries sustained by members of the public, connected with your work. You can take this insurance out no matter the size of your operation.
It is advised that you get a First Aid Certificate so that you can offer support to your clients in a case of emergency.
Joining organisations such as CIMSPA, REPS or National Register of Personal Trainers (NRPT) is a great addition to your service to connect with others, validate your Personal Training and offer your services.
What are you waiting for? Join the community of Personal Trainers and start to transform the lives of those around you.